This is a Sponsored post written by me on behalf of Comfort Zone® products for SocialSpark. All opinions are 100% mine.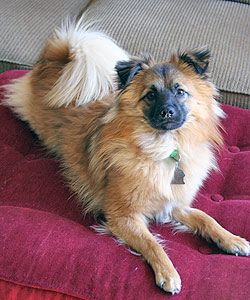 Do you have pets?  Have you ever noticed them getting stressed?  My dog definitely gets stressed easily.  Flynn is a shelter dog.. and it shows.  He is a sweet, sweet boy but gets very stressed when he is separated from me.  He shakes, barks, chews.. you name it, he does it..
Many pets get stressed when you change their environment.  This included things like visitors, different routines and the holidays.  You may even be traveling with your pet this season and that can be hard on them.  And since they can't tell you want is wrong they do stuff like chew, shake and hide..   You may want to consider looking into Comfort Zone® with D.A.P.®.  It can help your furry baby to feel more calm and comfortable with what ever changes may be happening around them.  Basically it mimics some of their natural pheromones. Comfort Zone® with Feliway® is 95% effective at reducing scratching and urine marking for cats, and Comfort Zone® with D.A.P® also helps reduce excessive barking and chewing in dogs.
Comfort Zone® with D.A.P.® (Dog Appeasing Pheromone) products helps control excessive barking, digging, chewing and soiling in the house.
And there is data on file that Comfort Zone® with D.A.P.® for dogs helps manage stress-related behavior in dogs caused by loud noises and getting used to new environments, transitions, being left alone and traveling. Make sure you read over the product insert to get details on correctly using Comfort Zone® with D.A.P.®.
It can also be helpful with new puppies and can help control nighttime whining.
We have been using for over 30 days and have not seen a big difference with Flynn (but a full 90 days is recommended to see a full effect).  But trying it out has been worth it for our family, because any little relief for his stress is positive.
You can try Comfort Zone® with D.A.P.® products, too. You can find them at your local pet supply stores like PetSmart and Petco, independent pet stores and online.
Note.. Make sure you talk with your family your veterinarian before using Comfort Zone® with D.A.P.® products if your pet has any health concerns.
You can learn more by visiting www.petcomfortzone.com or Facebook