This is a Sponsored post written by me on behalf of ALPO® Brand Dog Food for SocialSpark. All opinions are 100% mine.
Flynn here (The Frugal Living Mom's dog).
When my mom told me I was going to get to review ALPO's variety dog food I was really excited.
She told me all about the different flavors like T-Bone Steak Flavored Cuts, Tender Cuts With Lamb, Filet Mignon Flavor, and Rotisserie Chicken Flavored Cuts and my mouth immediately started to water (no Pavolv jokes, please)!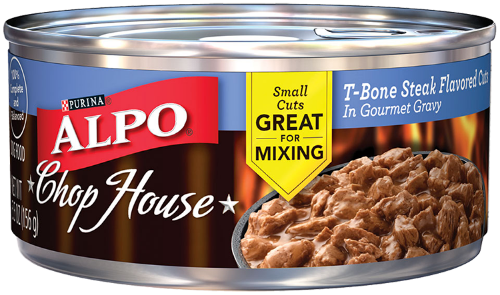 I also found out that ALPO wet dog food is 100% complete and balanced food that has quality ingredients, like healthy protein sources, wholesome grains and even vegetables.
And all of these things help me 9and other dogs) get a complete and balanced diet  ALPO® can help me have  happy and healthy life as well as a shiny coat, strong bones and teeth.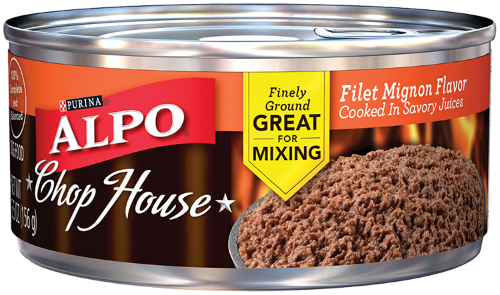 I also get a yummy meal that makes my tail wag! I have heard that a healthy dog is a happy dog and I believe it.
When I FINALLY got to taste the ALPO's® Chop House I found out that it is either finely ground or is in small cuts, this makes it fabulous for mixing with my dry food.  It's also in a smaller 5.5 ounce can that is great for small dogs like me.
I thought ALPO's® Chop House was great and give it my paws up.
You can find more out about ALPO®'s wet dog food line at their website , ALPO®'s nutrition page, ALPO® on Instagram. and ALPO's Facebook Page