This is a Sponsored post written by me on behalf of Meow Mix for SocialSpark. All opinions are 100% mine.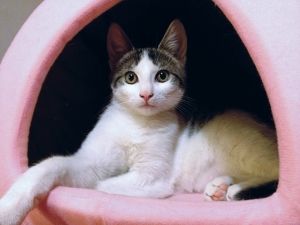 The Meow Mix Jingle!! I have loved it for SO long.. but that said, I am huge fan of cats.  So when I first heard the Meow Mix jingle I was pretty hooked, how could any cat lover resist cute cats meowing a song!
Now you can create you own version for free. I'm sure both you and your kids will find this super fun. I know mine will.  Just head over to Sam's Club Meow Mix page and click the start button on the Meow Mixer.  You can choose your cat style and voice, loop the song, all sort of fun stuff. Then at the end you can share your jingle with your cat loving friends and invite them to make their own jingles.
Did you know Meow Mix cat food is available at Sam's Club?  It is!! Now you can snag your cat some food while you snag some samples!!
Meow Mix Tender Centers cat food is crunchy outside, meaty inside, and made with the tasty flavors of white meat chicken and salmon. It's two textures and flavors in perfect harmony. Meow Mix Tender Centers, the taste cats ask for by name.
Meow Mix Original Choice is made with the delicious flavors of chicken, salmon, tuna and ocean fish to give your cat the essential nutrition he needs every day.
Then after that you can also head over to http://meowmix.com/meowmixer/ and sign up for valuable Meow Mix® cat food coupons in your email.  Just scroll down to where is says "coupons" on the bottom right and click the link, you can sign up there.
Have fun!! And make sure you try out all the cats.. it's too funny!