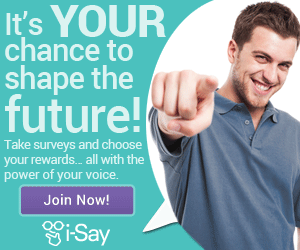 I love testing produces and getting paid to do it!! I recently got pain $30 to test out a new food product (great to get paid $30 to eat dinner than pay it!!)
Get the chance to earn free Visa giftcards with I-psos/ Isay plus possibly win with their Monthly Click Draw, one of 56 prizes.
Once you sign up make sure to confirm your account in the email they send you then get started earning free stuff.
This Post Contains Affiliate Links - Disclosure Policy